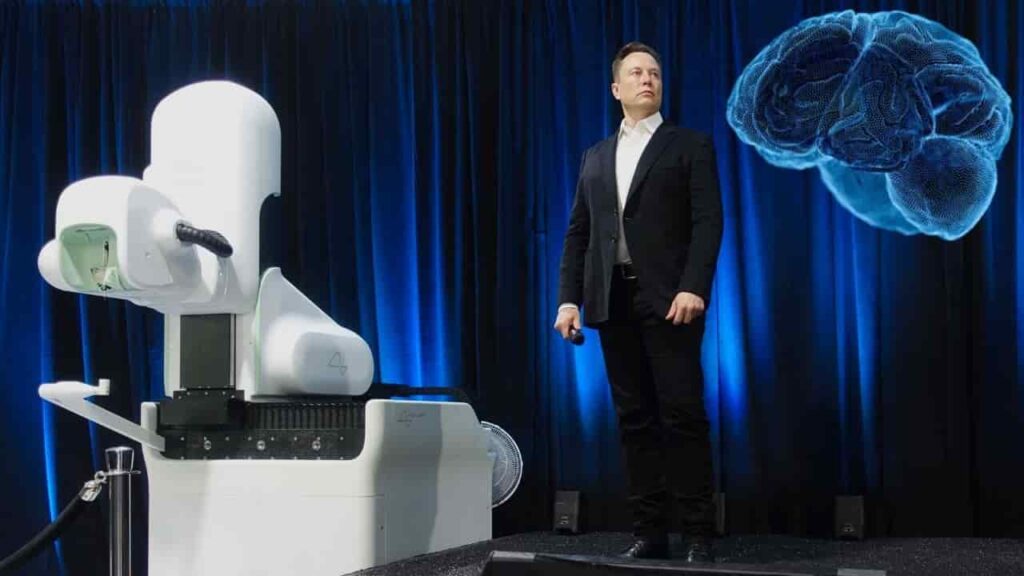 Yes, he is a real-life Tony Stark of the modern age, the man who made impossible things possible. He set an example of true creations. He created so many things from video games, solar systems to rockets. Not only that, but he is also known as CEO of Tesla, and the founder and CEO of SpaceX. And Tesla is one of the top 10 largest companies in the world with $400 billion market capitalization.
He started his innovations at an early age. At the age of 12 he built Blaster, a video game. He coded all the programs by himself and sold it to PC Magazines for $500 USD.
Later on, he moved to the USA from Canada and completed his bachelor degree in Science in physics and Arts in economics from Wharton School of the University in Pennsylvania. He also applied at Stanford University for PhD in Materials Science. But he dropped out after two days to form Zip2 Company.
Zip2
He started Global Link Information Network in 1995 with Kimbal Musk and Greg Kouri. It was a tech company and provided a directory for local business and newspaper houses. They introduced the business and thanks to his father who funded them. Later, Mohr Davidow Ventures invested $3 million in the business. The name of the corporation changed into Zip2 in 1996.
But in February 1999, Compaq computers bought the firm for $305 million. Elon had 7% shares in the company. Hence, he got $22 million USD.
X.com
Who wouldn't want to become a millionaire? Many people will do the same thing: they buy a house near the beach, invest in business and will enjoy the rest of their seasons.
But Elon Musk was different, he didn't just sit and enjoy the rest of his life. He incorporated a new start up again, which was known as x.com. X.com was an online bank, and it was one of the first online banks in the world. In 2000, The Group merged with a software corporation, Confinity.
He had experienced many struggles in life to become who he is now. In September 2000, he experienced another one; because of some issue, the board ousted him from the CEO Post. The business became PayPal in 2001 under the leadership of Thiel.
After two years, Co-founder of PayPal Peter Thiel sold it $15 billion to eBay. Elon received $180 million because he was the largest shareholder of PayPal with 11.7%. Elon bought the domain of x.com from eBay in 2017, but they did not disclose the sold amount.
SpaceX
The real story of Elon Musk began here, where he started one of his most well-known company, SpaceX. It is an aerospace, manufacturing, space transformation services and communication company based in California, United States. It is just not a business, but it is a vision for humankind. Furthermore, it has a long story that starts with the mission "Mars Oasis". Elon thought of sending humans on Mars, and he believes that Mars can become liveable for living beings.
But the mission isn't easy. It needs rockets, techniques, and most important, a rocket scientist. Elon went to Russia to buy a rocket, but it was too costly for an entrepreneur, only the governments can afford rockets. He flew back to the USA and built his enterprise, which builds rockets.
It sounds crazy at first because he didn't have any expertise about rockets, so he read all books about rockets, how they are made, and what their parts are. Theoretical knowledge is not enough to form a corporation and launch a rocket. He needed a rocket scientist.

So, Elon met Thomas Muller through a mutual friend, and they built a rocket. The first few rocket launches failed, but later SpaceX became successful. In 2014, SpaceX got more and more contracts, some of them from NASA too. SpaceX proved that a rocket can be reused for more than one mission with minimal costs.
Tesla
Tesla is an Electric Car Company based in Palo Alto, California, and its net worth is more than $400 billion USD. In 2003, Tesla was just a start-up and one year later Elon invested $6.5 million and became a member of the board. He also took an active part in Tesla progress and activities. In 2008, He became the CEO and Tesla launched his first car, electric Roadster. Tesla Motors and SpaceX are one of his best successful corporations.
The Boring Company
One day, Elon was stuck in traffic and was getting bored. Then he had an idea of making holes under the roads, so people would save their time and reduces traffic.
With an increasing quantity of cars, Elon Musk formed "The Boring Company" on 17 December 2016. It digs under roads and creates tunnels to lessen traffic, save time. It also includes walk surface, emergency backup lighting, cell phone service and many more essential services. The company makes tunnels under the road and cars can reach faster using the tunnels instead of get bored in traffic. One of his bad experience let him form a company to find the solution.
OpenAI
He also created OpenAI, a research and development on Artificial intelligence. The association does research about how AI technology will benefit humankind and how we can prevent any dangers in the near future.
But Tesla Motors uses AI technology in the product they made. So, after some time, Elon Musk decided to leave the organization to avoid controversy and will remain a donor.
Other Companies
Elon Musk started a Nero Technology Group, which is focused on integrating human intellect with AI and to make devices that can be implanted on the human head. This group was incorporated in 2016 and known as Neuralink.
His companies work in telecommunication, satellite internet, solar energy, automobiles, real estate industries. He formed many other organizations like SolarCity, Hyperloop and Musk foundations and many subsidiaries under Tesla and SpaceX.
Elon musk is one of the wealthiest men on the planet. He uses his brain and time for innovations and to make a better future for the next generation. Becoming the richest man on the earth is not a simple thing. A person must work hard and give all his 100%.
When someone becomes wealthy, they don't think of being rich, they just do their work, and they admire what they are doing. Instead of asking and searching "How to become richest in the world" we should focus on how we can love our job or how we can find our passion and contribute something good to society. You can observe all the wealthiest people, everyone gave something unique to the world.