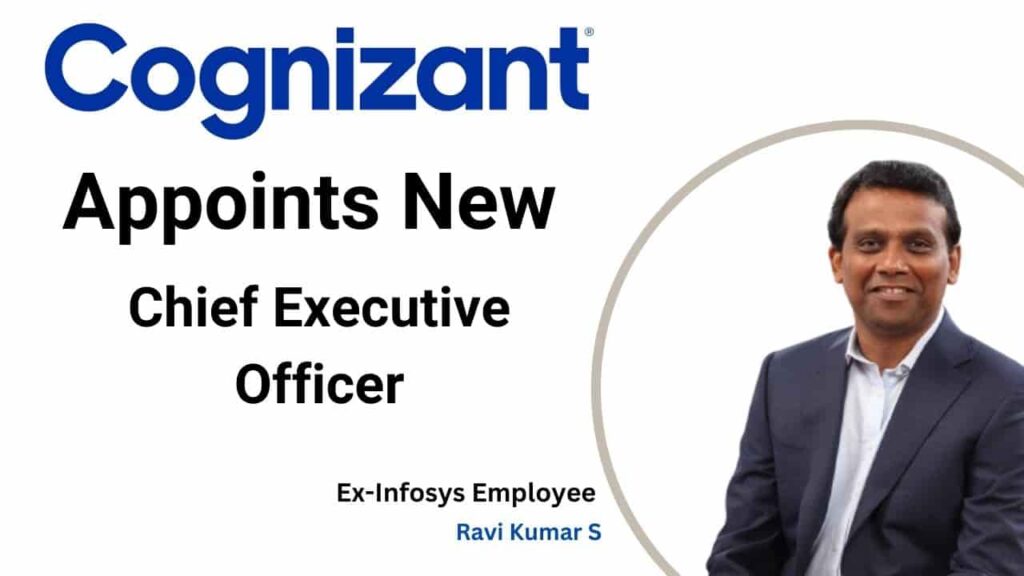 The Board of Directors of the company has declared Ravi Kumar S as its new CEO and a member of the Board, with the appointment taking effect instantly. Brian Humphries succeeds Kumar in both roles and will stay on as a special advisor until March 15, 2023 to ensure a seamless transition.
Kumar has recently moved to Cognizant following a two-decade tenure at Infosys, where he had an expansive range of authoritative positions, culminating in his role as President, a position he held from January 2016 to October 2022.
During his time as President, he was responsible for the leadership and management of Infosys Global Services Organization, which included the delivery of digital transformation, consulting, technology, engineering, data & analytics, cloud and infrastructure, and enterprise package applications services.
Cognizant had previously revealed that Kumar would be joining them as the President of Cognizant Americas. In connection to the switch of the CEO, Cognizant also informed that Surya Gummadi has been appointed as the President of Cognizant Americas. Gummadi has been associated with Cognizant for 24 years and had been in an interim role since July 2022. Earlier, he served as the Senior Vice President of Cognizant's Health Sciences business segment.
Leadership Insights
Stephen J. Rohleder, Chair of the Board, stated that the Board of Directors is focused on finding a way to enable Cognizant to recover its growth and increase shareholder value.
He continued that Ravi has been identified as the ideal person for the job; possessing world-class skills in consulting, process and technology transformation, as well as a successful record of building businesses. He is assured that Ravi's management of Cognizant's abundant portfolio of solutions, its renowned brand, and its vast overseas expansion potential, will help to restore satisfactory performance and growth.
Expanded Biographical Information on Ravi Kumar
Ravi Kumar has extensive experience in the technology consulting field, having initiated new areas of practice, managed large-scale change initiatives and created novel business models in different industry segments.
Kumar served as President at Infosys up until October 2022, where he directed the Global Services Organization, as well as the Data & Analytics, Cloud and Infrastructure, Enterprise Package Applications divisions. He also managed the operations in India, Latin America, Japan and China, and was at the helm of the Infosys Public Services and Infosys Consulting Services Subsidiaries. Furthermore, Kumar was the driving force behind Infosys' localization efforts, establishing technological and digital talent pools.